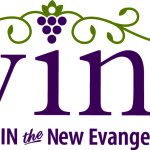 If you've been with Catholic Vitamins for a while, you know the name and the joyous voice and heart of Kelly Wahlquist. She revisits us on this podcast to invite us to keep our Catholic RADAR  constantly in touch with Kelly's newest venture: WINE — as in Women in the New Evangelization.
What is W. I. N. E.? An exciting ministry to invigorate parish ministries, diocesan programs and to bring women together to nourish and encourage one another in their faith journeys.
One of the exciting things that Kelly and her associates have brought to parishes and get-togethers is a part-day program called Women, Wine and Wisdom. Those attending have loved these get togethers. Other programs are in the works, and encouragement and guidance for local area meetings of W. I. N. E. There's an on-line book-club that will soon debut — a blog… and many more ideas and programs for this great women's effort in the New Evangelization.
You can out a lot more by going to either of these two websites:
www.catholicvineyard.com   and/or
www.womeninthenewevangelization.com