Throughout the centuries, there has always been Restoration in the Church and in its practices. There have been restorations of dioceses and cathedrals; restorations of Gregorian music, disciplines in religious orders. You may recall there was even a Restoration of the Temple to its original splendor.  
We too are called to Restoration. Scripture calls us to Restore All Things In Christ. St. Francis of Assisi received a rather direct, if at first confusing message to restore the Church. He started a fix up effort for his own parish — but he came to find that wasn't what God had called Francis to do.
It just came to me that the liturgical year in the Church brings Catholics to a restoration. We start with the season of penance and waiting: Advent of course. Then comes the joy of our prayerful practices at the arrival of the Messiah. There's a quiet short period of Ordinary Time — the time that Jesus was in the Holy Family growing up. We enter the season of the Passion, Death and Resurrection of the Lord — and then the glorious time of the Holy Spirit. Each of these is a preparation for a 'new us.' Properly practiced, these seasons are Restorations and they draw us closer to God's love and plan for our lives and for eternity.
Now with regard to the restoration of our parishes or our dioceses — they need monies. Nothing in life is free — not even the day-to-day practice of religion (cue the lights, candles, furnace, hosts, wine, etc.). But often — in the poorest of areas – restoration is required to bring old missions and churches to a form of their late 1800 and early 1900's  beauty.
MISSIONARY PRIEST FR. JEFFREY KING
Our guest on this show on Restoration is Fr. Jeffrey King. He travels a circuit of about 220 miles ever weekend. He covers six Churches and does four Masses on an given weekend. He is helping to rebuild the churches in his care. He is also seeking to rebuild the faith of Catholics who were without any priest for many years.
What, you say? Not in America! Well, sad to say, this is in the wilderness area of southwestern New Mexico — not too far from Arizona. Father Jeffrey says there's a lot of God's wonderful scenery, lots of wildlife, and lots of miles. Not so many people. Certainly not people of means. And their churches are in various states of disrepair or needing fixing up.
You can help. Father gave us his phone number: 575-533-6719. And he gave us his postal mailing address: Fr. Jeffrey King, Santo Nino Mission, PO Box 489, Reserve, NM 87830. Fr. asked me to ask you to pray for him and his parishioners. He would love to have a parish be a 'twin' for one of his churches. What is 'twinning?' One church of slightly more means sending donations from time to time to help a much needier mission church in the old southwest. Bless you for your generosity. Thanks for whatever you'd consider doing.
MUSIC FOR THIS SHOW
We were so blessed to have the wonderful composer, musician and singer Donna Cori Gibson as a guest on a Catholic Vitamins episode some months ago. We included her music on this show, with permission of Donna. Included in today's podcast was a segment from Donna's album: Our Catholic Faith in Scripture, and we played a rather upbeat but reverent (wonderful to combine both) HAIL MARY – a scriptural basis for the prayer of the Rosary.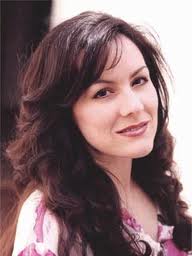 We ended the show with Donna's tribute to Divine Mercy: Jesus You Are Mercy. You can find Donna at her website: www.donnacorigibson.com